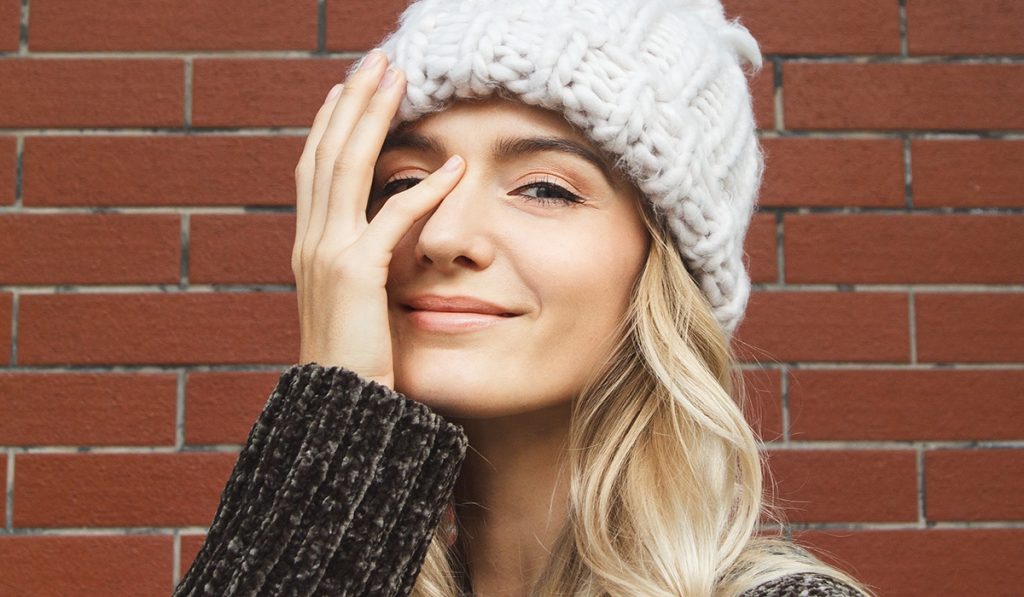 Winter is here, and with it dryer air surrounding us.
From the air conditioning at work, to the heater at home… your skin isn't loving it.
Hydration – how can it happen?
We think of hydration as 'water' but that's not the whole story.  Water itself is useless in the skin if it can't be retained.
True hydration inside the skin is bound there by little bundles of acids called glyco-amino-glycans.  They are naturally occurring in the body, but they deplete with age.  Hence it becomes harder to hold water in the skin the older we get.
What we have to do is address 3 zones…
1.  Increase the water binding ability in the depths.  
We do this by supplying skin with hydrating acids like Sodium Hyaluronate, found in serums. These are NOT for the top layers, they're for the depths.  Apply one twice a day after cleansing, and be generous.
2.  Decrease the water loss
We do this by helping skin make more ceramides ('glues') so water can't get out.  This needs a moisturiser with the ability to firstly replace the glues, and secondly help skin make better glues in future.
3.  Eat more essential fatty acids from plant sources.
Your body uses these to make adrenal hormones, and what gets left over is used to make special anti-inflammatories in your skin.  Inflammation attacks ceramides and is a direct cause of dehydration, so getting it under control is key to healthy skin.
Every person needs to supplement their EFA intake in a dry country like Australia, and the results are dewy, beautiful skin.
In terms of facials, now is the time to experience our Winter Indulgence Facial Pamper.
Only $132
This indulgent facial pamper is designed with results and relaxation in mind. We start with our most popular Serendipity Signature Deluxe Facial incorporating warm volcanic stones into a soothing neck, shoulder and arm massage followed by Max7 LED Single Light Therapy treatment to have your skin glowing with radiance and you feeling like a pampered Queen.
Includes:
Serendipity Signature Facial
Warm Volcanic Stone Neck, Shoulder and Arm Massage
Max7 LED Single Light Therapy
Complimentary hot chocolate or Roogenic Detox Tea plus your choice of Cake, Fruit, Yoghurt and Nuts. This Winter Warming Pamper is All yours for only $132
Sorry, cannot be purchased as a Gift Voucher due to its limited availability period. Booking fee is required to secure appointment.
If you are already using our skincare, we suggest taking advantage of this Winter facial offer.  It has steps to clarify, purify, hydrate, nourish and brighten through precision skincare.  The special feature of this facial is the inclusion of Max7 LED Single Light Therapy. Max is an industry first and works at the cellular level to rejuvenate your skin.
Please, don't suffer with bad skin this winter.  Book yourself a seasonal Winter Indulgence Facials Pamper and get the advice you need to have your skin glowing through the cold season!
---
---