At Serendipity we use a variety of peels to successfully treat specific skin conditions.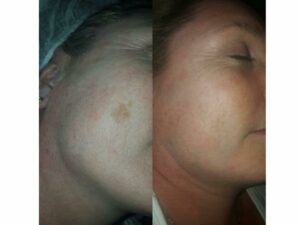 MANDELLIC PERFORMANCE PEEL 
30 MINS $125
50MINS INCLUDES ACTIVE INFUSION $150
This Peel is an ideal treatment for problematic, congested or acne prone skin for the face and body.
LACTIC PERFORMANCE PEEL  
30 MIN $125
50MIN INCLUSIVE OF ACTIVE INFUSION $150
These high power peels offer fast results on skin that's suffering from a multitude of concerns including dryness, photo-ageing, hyper-pigmentation or congestion. Skin needs to be prepared with home care before any Lactic Peel.
---
AZYME  RETINOL  PEEL
30 MIN $165 / 50 MIN $185
A retinol and bromelain based peel ideal for ageing, pigmentation and acne.
Scientifically proven formula of 1% pure retinol individually prepared under strict quality controls.
---
RADIANCE PLUS PARAMEDICAL MASK 
30MIN $125 / 50MIN $150
Contains a powerful blend of 8 skin brightening agents. Ultra brightening accelerator masks work rapidly to break down pigmentation.
Homecare is vital to accelerate the results of any of these treatments and it may be recommended that you begin using some of the products before receiving any of the more active treatments to maximise results and prepare your skin.