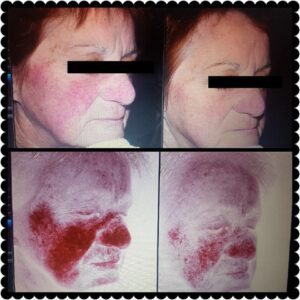 Max 7 Led Light Therapy Facial Therapy brings new intelligence to non-surgical skin rejuvenation.
Max 7 provides non-invasive preventative and corrective treatment using the entire visible light spectrum to counteract specific skin conditions and combat the effects of ageing. Max is an industry first and works at the cellular level to rejuvenate your skin.
This is an amazing new technology that is absolutely non-invasive and actually very relaxing. It offers advanced high-tech treatments for anti-ageing, restores youth to mature skin, rejuvenation, calms red capillaries, acne congested and problematic skin. Completely safe, light therapy delivers fantastic results.
MAX7 TREATMENT  $135
---
ADDED TO ANY FACIAL $50