Your Serendipity Henna Brow Design appointment includes design, shaping, waxing, and Henna application.
The Henna comes in a range of colours, and is a vegan alternative to regular tint. Henna tints both the hair and the skin beneath – perfect for those suffering with bald patches. The application is identical to a normal tint and once the product is removed you will see your perfectly filled in brow shape.
On a dry-normal skin the tint lasts around 4-5 weeks, sometimes 6 before fading out.
On an oily skin results will last 2-3 weeks, however most find they don't need to use their pencil during this time.
Key benefits:
Long lasting colour to the brow hair
Perfect solution for blonde hairs that are usually stubborn to traditional tinting.
Lasts on the skin up to 3 weeks, so no need to pencil during that time
Vegan solution
Hypo-allergenic for those who react to traditional dyes
Fills in patchy areas of the brow
Great option for those thinking about semi-permanent options feather touch/Ombre, as you get to trial having your brows slightly fuller.
AFTERCARE
It is recommended not to get your brows wet for 12 hours, so the dye can work its magic and last longer!
Who says curves aren't sexy?
YUMI™ Lashes is an advanced keratin lash lift and enhancement technique that is designed to boost and lift the natural eyelash without the need for fake eyelashes or fake lash extensions. YUMI™ Lashes is the ideal way to enhance the natural beauty of eyelashes in a painless, safe and non-invasive way, to achieve a more natural look without having to endure uncomfortable lash extensions or fake eyelashes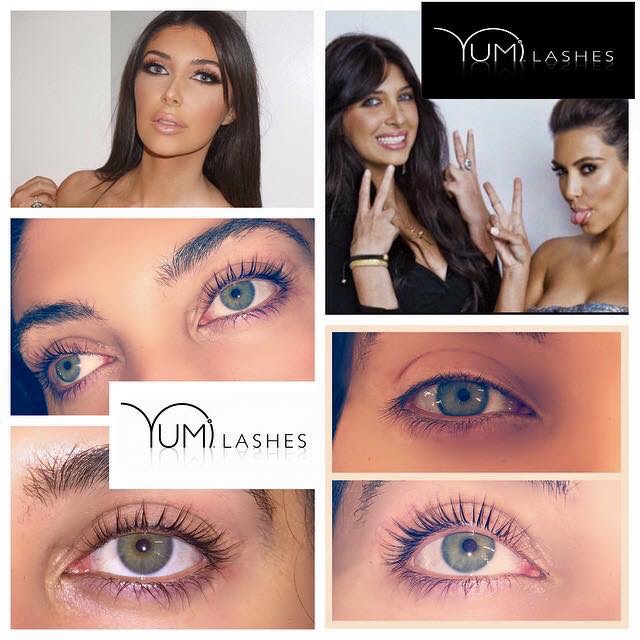 At Serendipity we have fully trained eyelash Stylists that have been trained by the leading state trainer in Lash Enhancements. Our professional Lash Stylists will provide you with beautiful, long, lushes lashes that will be applied safely. We offer different styles of eyelash extensions to suit your desired look.
Get that "Movie Star Look" Now!