Your Serendipity Henna Brow Design appointment includes design, shaping, waxing, and Henna application.
The Henna comes in a range of colours, and is a vegan alternative to regular tint. Henna tints both the hair and the skin beneath – perfect for those suffering with bald patches. The application is identical to a normal tint and once the product is removed you will see your perfectly filled in brow shape.
On a dry-normal skin the tint lasts around 4-5 weeks, sometimes 6 before fading out.
On an oily skin results will last 2-3 weeks, however most find they don't need to use their pencil during this time.
Key benefits:
Long lasting colour to the brow hair
Perfect solution for blonde hairs that are usually stubborn to traditional tinting.
Lasts on the skin up to 3 weeks, so no need to pencil during that time
Vegan solution
Hypo-allergenic for those who react to traditional dyes
Fills in patchy areas of the brow
Great option for those thinking about semi-permanent options feather touch/Ombre, as you get to trial having your brows slightly fuller.
AFTERCARE
It is recommended not to get your brows wet for 12 hours, so the dye can work its magic and last longer!
Who says curves aren't sexy?
Elleebana One Shot Lash Lift and Perming for lovely long-lasting lash curves.
The hottest trend in the eyelash industry allows you to have luscious lifted lashes that will last for weeks, in the blink of an eye.
Lash Lifting uses "Silicone Rods or pads" instead of traditional perming rollers to give more of a lifting effect from the base of the eyelash.
Just one 20-minute professional treatment is all it takes to deliver a sumptuous lash lift that is retained, even after a shower or swimming, for up to 12 weeks.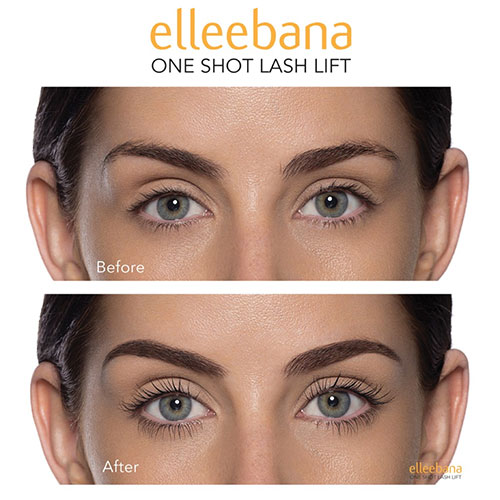 At Serendipity we have fully trained eyelash Stylists that have been trained by the leading state trainer in Lash Enhancements. Our professional Lash Stylists will provide you with beautiful, long, lushes lashes that will last for as long as your natural lashes (up to 6 weeks).
Get that "Movie Star Look" Now!