Scar and Stretch Mark Camouflage Treatments
Now available at Serendipity Medi Spa Canning Vale
We are excited to introduce Marnie Kallmeyer from Nue Conceal who will be visiting our Canning Vale Clinic on a monthly basis to offer Scar and Stretch Mark Camouflage treatments.
Marnie is the Australian / NZ Distributor and Trainer for Nue Conceal and we are so honoured that she has chosen our Clinic location to offer her expertise in this field. Marnie is a talented camouflage specialist who is passionate about helping others feel their best in their own skin.
Marnie is a talented camouflage specialist, but not only that, she is also kind and generous. Marnie will be offering one free treatment a month to any of our clients that have the following scars – self harm scars, cancer scars and transition scars to help them with their healing journey. All she asks for is a small donation of any amount to keep this amazing system going. If you have any of these scars and would like to take advantage of this amazing offer, please call and make a booking for a consultation.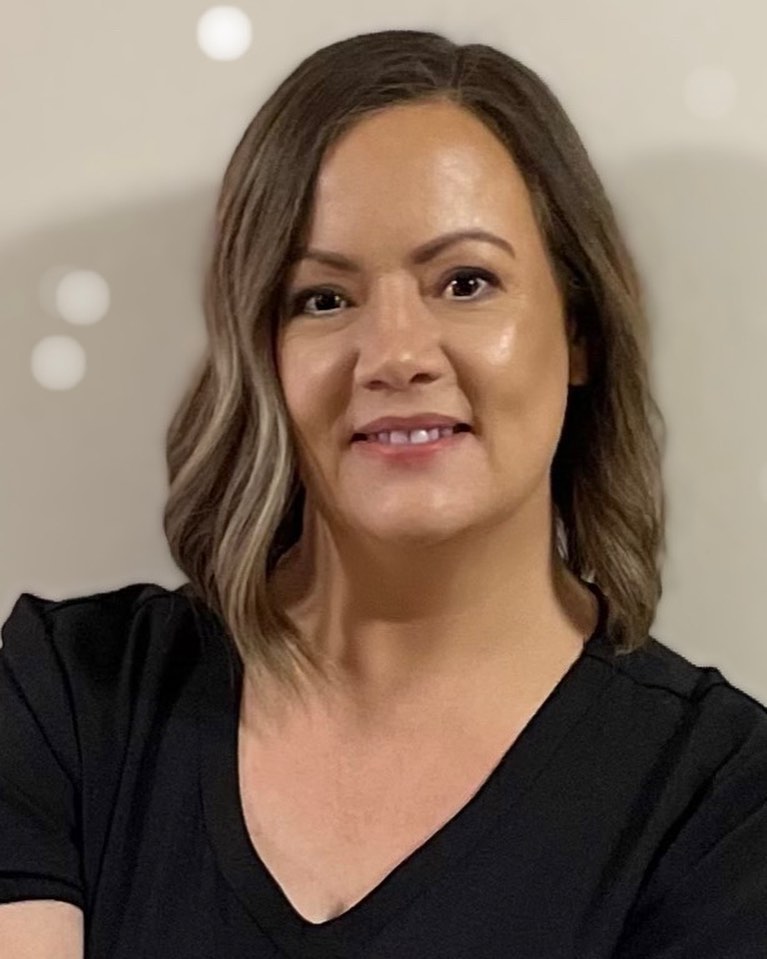 What is Scar Camouflage / Stretch Mark Camouflage?
Scar camouflage, also known as Paramedical tattooing and stretch mark camouflage, means different things to different people, but in its core it's all about healing.
Using specialised techniques in micro-needling and skin tone micro-pigmentation, Marnie can camouflage skin irregularities, trauma reminders from medical and elective surgeries, self harm scars, accidents, burns, skin grafts, transition scars and totally normal skin conditions like acne scars, vitiligo, hypo-pigmentation, wrinkles, stretch-marks and more.
For the client who is sick and tired of the blue radiation marker tattoo they've been left with after kicking cancers butt – we can turn it into a freckle.
For the client who has self-harm scars reminding them of a difficult period in their life they're ready to let go of.
For the client who has major scarring after surgery, making them self-conscious and holding them back from full mental recovery.
For the client who has deep acne scarring and dreams of softer, smoother skin.
For the client who got a body art tattoo lasered off, and the tech burnt their skin.
For the client who has stretch marks from pregnancy or rapid weight gain and wants to feel more confident in their skin.
Nue Conceal specialised techniques in Micro-needling can help soften scars and help the body produce natural collagen to improve their overall appearance, while micro-pigmentation deposits pigment into the area, blending it with your natural skin tone so the scar is no longer noticeable, kind of like a permanent concealer!
SKIN TONE READER
Nue Conceal is a Camouflage Tattoo procedure that utilises skin tone colour matching technology to ensure a satisfactory result. Nue Conceal has developed a device that reads a person's exact skin tone. The device then transmits the data into our NUE APP.  The app then uses an algorithm to identify the NUE PIGMENT combination to match the clients skin tone.
This revolutionary technology helps Marnie to mix colours at ease while providing a real result for clients. 
Who is suitable? 
Almost any client is suitable. ALL Fitzpatrick skins are compatible with camouflage.
Anyone with new scars, old scars, young person, older person and anyone in-between.
Skin tone of the area to be treated MUST be natural, no tan, no fake tan to the area for 1 month before and 3 months post (it is fine if you are tanned for the consultation as planning will be made ahead of time allowing enough time for tan to fade in the area).
What to expect immediately after treatment
The scar/stretch marks will appear red and swollen at first, but most of it will subside within 72 hours after treatment.
The skin will then continue to heal like a normal tattoo, peeling, dry flaky skin or even scabbing.
Typically, 45-60 days of healing is expected, but depending on your skin type, it can sometimes even finish healing closer to 90 days.
Your skin will be prepared with LED Light Therapy and on occasions LED may be required during the healing stage.
Realistic expectations are crucial since this is not an instantaneous procedure like "regular" tattoos.
Patience is a must, and this is a treatment that needs to planned around any special event and long term sun exposure. It will be important to minimise your sun exposure until after the full healing process has been achieved.
Deep Lines and Wrinkles
Marnie also performs 'deep needling' which targets the actual line/wrinkle itself with amazing results. This treatment will have a small amount of down time and appear like 'cat scratches' for a few days during the healing process. A quote will be given at the time of consultation.
Treatment Cost varies per treatment, area on the body and size.
Consultation Cost: $50
Fully redeemable off the price of the treatment (valid for 3 months)
Stretch Mark Camouflage
Chest / Breasts Area From $500
Arms From $550
Stomach From $500
Thighs From From $550
Bottom From $550
Back From $550
Calves From $500 
Scar Camouflage
Small Scar From $250
Medium Scar From $450
Large Scar From $550 
Deep Lines and Wrinkles POA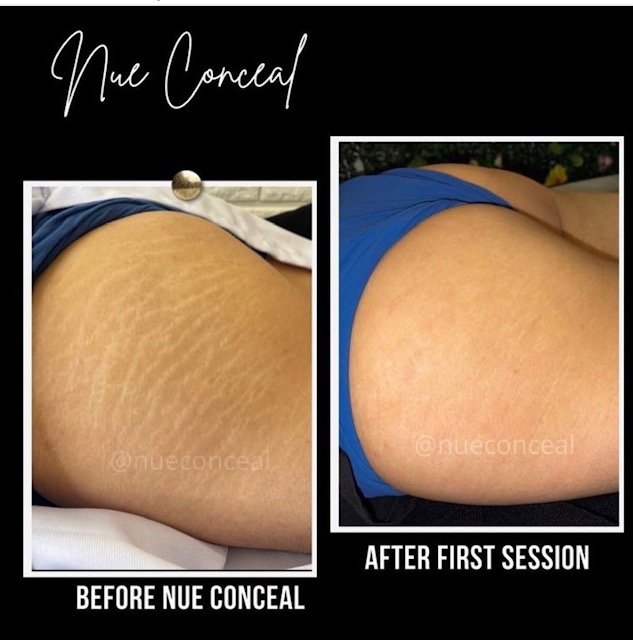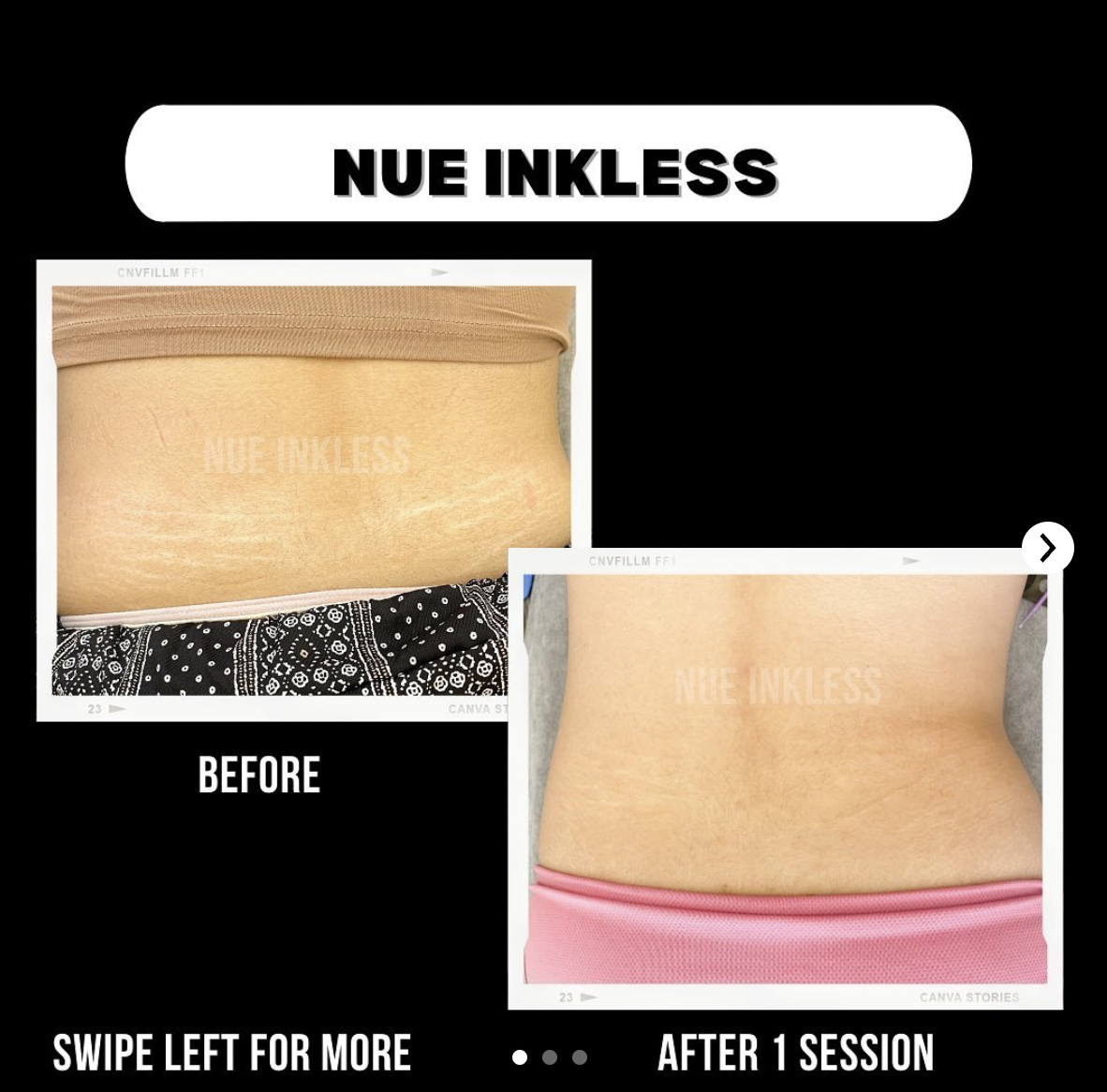 ---
Consultation Cost is $50 which is fully redeemable off the price of the treatment (valid for 3 months). We will require your credit card details to secure the consultation booking and this amount will only be deducted at the time of your consult appointment.  All no shows and cancellations under 48 hrs notice will also have the full consultation amount deducted.
If you would like to make a booking for a consultation with Marnie please call the Canning Vale Clinic on 9456 3901.
We are so excited to start seeing the results of this amazing treatment.