At Serendipity Medi Spa we take treating your skin very seriously. Whether it's a facial pamper, age defying or correction facial we love working with skin and getting our Clients amazing results.
Our Therapists will analyse your skin, then in consultation with you recommend a programme of treatments and home care products selected specifically for your skin's requirements.
REVEAL COMPUTERISED SKIN ANALYSIS & HOME CARE PRESCRIPTION $49
This computer skin analysis system analysis skin problems and conditions by taking photos that shows what's happening on the surface and the underlying layers of the skin so that a skin care regime can be prescribed to suit your skin's individual needs. It is also a great tool to see how you are progressing along with treatments as we can take photos before, after and during treatments so you can see the results for yourself.
---
INTRODUCTORY FACIAL $75
This facial includes a deep cleanse, exfoliation and a specially chosen treatment masque. A face and eye product best suited to your skins current condition will be applied finishing off with a home care plan specifically designed for you.  
---
DELUXE FACIAL $125
A comprehensive treatment intended to tone and re-energise the skin, eliminate toxins and relax muscles. Skin cells are stimulated and surface micro-circulation is boosted. With optimum cleansing and intensive institute booster serums and customised treatment masques your skin will glow with radiance and feel vitally refreshed Includes a face, neck and shoulder massage.
---
SKIN O2 LIQUID FACE LIFT $140
This unique treatment stimulates cellular regeneration, binds moisture in the skin and dramatically plumps and smooths lines and wrinkles. This treatment will give an instant as well as a long lasting result.
 LIFT ABSOLUTE FACIAL $150
A unique treatment that instantly and visibly fixes the loss of firmness and elasticity to restore the volume and up lift the face and neck contours. Visibly firms the skin and provides immediate tightening effect.
---
ECLAT ESSENTIAL FACIAL $140
An energising treatment made from a cocktail of super fruits. A unique moment of relaxation and energy. 
---
LIS ABSOLU FACIAL $145
The "New Skin" effect.
A comprehensive treatment with a professional AHA peeling and a rebalancing, repairing mask.
---
HYDRA EXPERIENCE FACIAL – COLLAGEN $145
An immediate soothing, hydrating and plumping facial treatment for all skins using a specialised mask to infuse and draw moisture within the skin. 
---
JUST FOR MEN (Payot Paris and Ultraceuticals) $130
Men's skin has very specific needs. It is firm and thick, often oily and secretes a lot of sebum. In order to support its intense cellular activity, it needs energy and needs to be purified. It is exposed to irritation on a daily basis (particularly through shaving) and is more acidic and needs gentle treatment. Its ageing mechanism begins later but accelerates after the age of 40 and requires a little help in order to regenerate and strengthen it.
Includes a face, neck and shoulder massage.  
---
PURETE ESSENTIAL FACIAL $140
A purifying, balancing treatment for combination or oily skin, combining a heating scrub with a peel-off mask to perfectly purify the skin.
---
NUTRI ESSENTIAL FACIAL $140
A nutritive care that brings suppleness and softness to soothe dry skins that lack comfort. Immediately, the skin is soft and plumped. The complexion is luminous, the radiance is revived.
---
SUPREME EXPERIENCE FACIAL $155
An anti-aging treatment experience to act simultaneously on wrinkles, slackening skin, dull complexion and dark spots. Exceptional attention for this complete programme: a pearl scrub, a mask with silver pigments and a complete treatment for a truly exceptional experience.
---
DETOX ABSOLU $145
An exclusive facial treatment incorporating a combination of ancient plants and minerals. Strengthened by Novel magnetic technology. The mask is removed entirely with the use of a magnet to detoxify and clear skin. Resulting in a more even skin complexion with increased radiance and luminosity.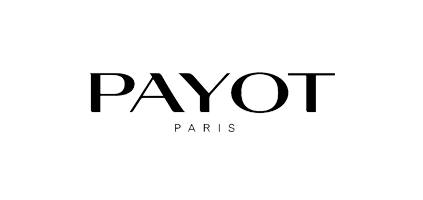 A luxurious brand that delivers results. Product performance is always proved by clinical studies carried out under dermatological control or consumer tests that evaluate women's satisfaction. The active ingredients are drawn from within the environment in which they thrive, be it nature or biotechnology. All skincare products are formulated with ingredients, some of them patented, that have been carefully and meticulously selected for absolute effectiveness and tolerance.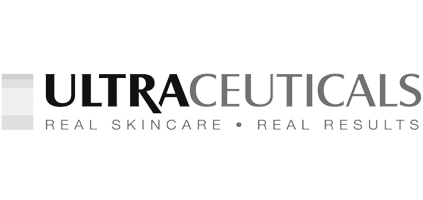 Australia's Leading Cosmeceutical-Grade, Scientifically Proven, Certified Cruelty Free Skincare Brand. The journey to your best-ever skin starts here. Our formulations use active ingredients including Vitamin A and Vitamin C to target major skin concerns – fine lines and wrinkles, acne, pigmentation, dull and course texture.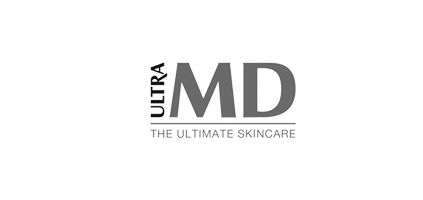 The Ultra MD range of products has been developed using high concentrations of potent ingredients in sophisticated consumer trialled formulations and is available solely through cosmetic medical practices.